Become an exclusive representative of Hashboard in your city!
Media player for business. The project has been working since 2015. Your main responsibilities will include meeting with potential customers, presenting the product to them and concluding agreements. Sign up customers and receive passive income! Today over 530 customers in Russia, Belarus, Kazakhstan and Poland use the service!
Вам предоставляется
Отправьте свой запрос!
Защита покупателей
Компания «Бонплан» работает с 2011 года, мы заключили около 12 000 партнёрских договоров. Наше главное достижение – простые, быстрые и безопасные покупки наших клиентов. Если у вас возникли проблемы с получением франчайзингового пакета, просто дайте нам знать.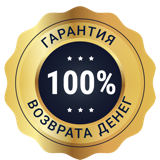 Working hours 9.00 a.m. to 5.30 p.m. by London time