Open a school of mental arithmetic in your city!
Open your own mental arithmetic school with the assistance of the company Pifagorka! Training programmes for teachers, a game simulator for students and all-round support from the company Pifagorka that opened approximately 100 mental development schools in Russia and abroad!
Вам предоставляется
Отправьте свой запрос!
Защита покупателей
Компания «Бонплан» работает с 2011 года, мы заключили около 12 000 партнёрских договоров. Наше главное достижение – простые, быстрые и безопасные покупки наших клиентов. Если у вас возникли проблемы с получением франчайзингового пакета, просто дайте нам знать.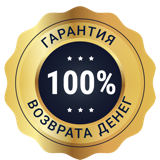 Working hours 9.00 a.m. to 5.30 p.m. by London time