Launch your own plastic card production!
Production of plastic cards with the assistance of the company Cardzavod that has signed over 210 consulting agreements in Russia, Kazakhstan and Belarus. The company was founded in 2008. Apply a 200% margin on products! 2 employees will be able to produce up to 50 000 plastic cards a month.
Вам предоставляется
Отправьте свой запрос!
Защита покупателей
Компания «Бонплан» работает с 2011 года, мы заключили около 12 000 партнёрских договоров. Наше главное достижение – простые, быстрые и безопасные покупки наших клиентов. Если у вас возникли проблемы с получением франчайзингового пакета, просто дайте нам знать.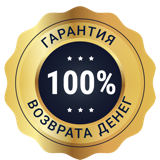 Working hours 9.00 a.m. to 5.30 p.m. by London time