Open an event agency selling gestures in your city!
Launch your own event agency selling gestures with the assistance of the company Dari-Postupok. The company has approximately 40 franchising outlets in various regions of Russia and abroad. Sell gift certificates for various gestures by retail, wholesale or via the Internet. The management company will share its experience with you!
Вам предоставляется
Отправьте свой запрос!
Защита покупателей
Компания «Бонплан» работает с 2011 года, мы заключили около 12 000 партнёрских договоров. Наше главное достижение – простые, быстрые и безопасные покупки наших клиентов. Если у вас возникли проблемы с получением франчайзингового пакета, просто дайте нам знать.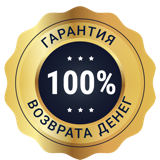 Working hours 9.00 a.m. to 5.30 p.m. by London time