Become an exclusive representative of REG.FM in your city!
Service for event organisers. Registration for events using any social medium and free badge printing for attendees in just 2 seconds! Today over 270 events have been arranged by 184 organisers with the help of REG.FM. Business was first launched in Russia.
Вам предоставляется
Отправьте свой запрос!
Защита покупателей
Компания «Бонплан» работает с 2011 года, мы заключили около 8 000 партнёрских договоров. Наше главное достижение – простые, быстрые и безопасные покупки наших клиентов. Если у вас возникли проблемы с получением франчайзингового пакета, просто дайте нам знать.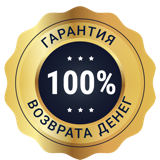 Working hours 9.00 a.m. to 5.30 p.m. by London time