Business with Street Adventure: explore the city using your phone!
Online games are a modern product in high demand. The company was founded in 2008. Over 35 quests in 10 cities around the world, with more than 14 300 satisfied customers. Immense target audience. Minimal investments. Exclusive right to open an outlet.
Вам предоставляется
Отправьте свой запрос!
Защита покупателей
Компания «Бонплан» работает с 2011 года, мы заключили около 12 000 партнёрских договоров. Наше главное достижение – простые, быстрые и безопасные покупки наших клиентов. Если у вас возникли проблемы с получением франчайзингового пакета, просто дайте нам знать.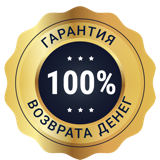 Working hours 9.00 a.m. to 5.30 p.m. by London time