Become a representative of SmartTouch POS in your city!
3 in 1 restaurant automation service: mobile app, admin panel and online menu. A ready-to-go software. The management company was founded in 2009. Passive income from the customers you register. Approximately 500 customers use SmartTouch POS in Russia and its neighbouring countries as well as in India and Canada.
Вам предоставляется
Отправьте свой запрос!
Защита покупателей
Компания «Бонплан» работает с 2011 года, мы заключили около 12 000 партнёрских договоров. Наше главное достижение – простые, быстрые и безопасные покупки наших клиентов. Если у вас возникли проблемы с получением франчайзингового пакета, просто дайте нам знать.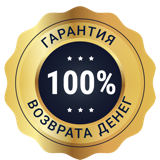 Working hours 9.00 a.m. to 5.30 p.m. by London time