Geolocation technologies with Letmeget under your own brand name!
Launch your own geolocation service! The company Letmeget will share its technologies with you. All you have to do is come up with the business name and start working! Over 1 300 companies use this service and more than 30 entrepreneurs from Russia and Kazakhstan have launched their own businesses using the app Letmeget.
Вам предоставляется
Отправьте свой запрос!
Защита покупателей
Компания «Бонплан» работает с 2011 года, мы заключили около 12 000 партнёрских договоров. Наше главное достижение – простые, быстрые и безопасные покупки наших клиентов. Если у вас возникли проблемы с получением франчайзингового пакета, просто дайте нам знать.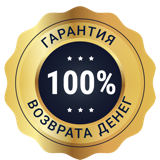 Working hours 9.00 a.m. to 5.30 p.m. by London time