Become a representative of DASMS: launch a customer feedback service!
An effective customer feedback service for any business. The equipment was created by the management company itself. Your task is to sell the product. Exclusive right to open an outlet. Company branches are opened in 5 countries, with over 1000 businesses using the service. Toyota, Gazprombank and international airports are among DASMS customers.
Вам предоставляется
Отправьте свой запрос!
Защита покупателей
Компания «Бонплан» работает с 2011 года, мы заключили около 12 000 партнёрских договоров. Наше главное достижение – простые, быстрые и безопасные покупки наших клиентов. Если у вас возникли проблемы с получением франчайзингового пакета, просто дайте нам знать.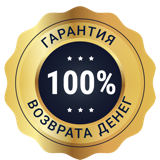 Working hours 9.00 a.m. to 5.30 p.m. by London time